Best Selling Scents
Billy Rub scents are 100% all-natural bait-flavored fish attractants made out of what drives fish wild – real, natural food because fish don't eat salad! Scents include Emerald Shiner, Mayfly, Smelt, Wax Worm, and more. Choose your flavor and land the big ones!
Popular Baits
Billy Rub baits are infused with real meat - because fish don't eat salad!
All our plastics are filled with real food. Fish tend to hold on to ours longer and you may see an increase in your catch rate when the fish are negative. Use Billy Rub for Science-based results!
Regular price

Sale price

$3.99

Unit price

per
What our customers are saying...
David Stans

BillyRub outfished minnows tonight 5:1.  I went out tonight only wanting to catch 5-6 crappies for breakfast.  Guys at the lake said it was very slow.  News to me as I used the Emerald Shiner rub on my little jig and it was as fast as I could cast.  Highly recommend this product

Willie Louis

Started using BillyRub about 2 months ago for trout fishing... this stuff works awesome most definitely increases the catch. I use it on trout dough, feathered spinners and even on my raps. I'm not one to say hey this stuff works. But I do have to say Billy Rub works!!! thanks for a great product.

Zach Columbo

First time out with billyrub and I was crushing my friends who have been ice fishing a lot longer than me. I'm a nice guy tho let them use it and then we were all getting bit with all different presentations, it really didn't matter. I am very impressed and Won't fish without it!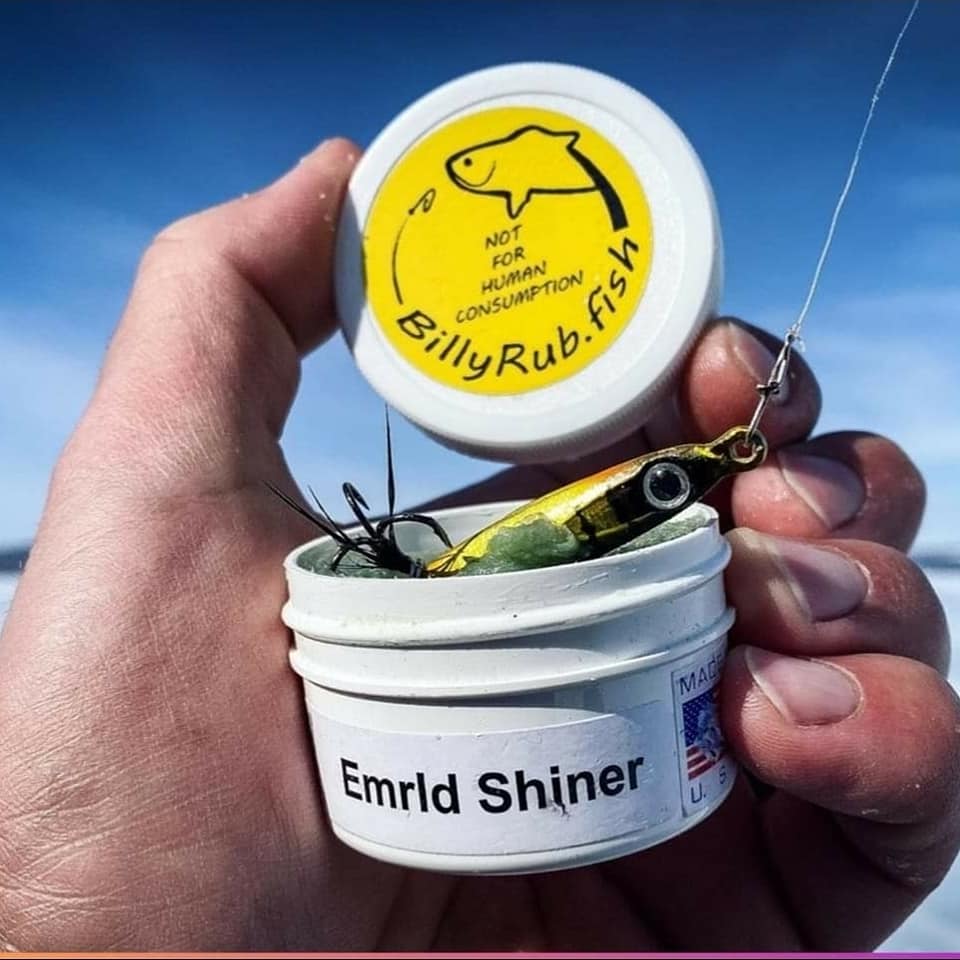 Ready to Catch More Fish?
Our scents are safe, toxin-free, and made from all natural ingredients that are proven to simply drive fish wild. Chose your flavor and land the big ones!
SHOP ATTRACTANTS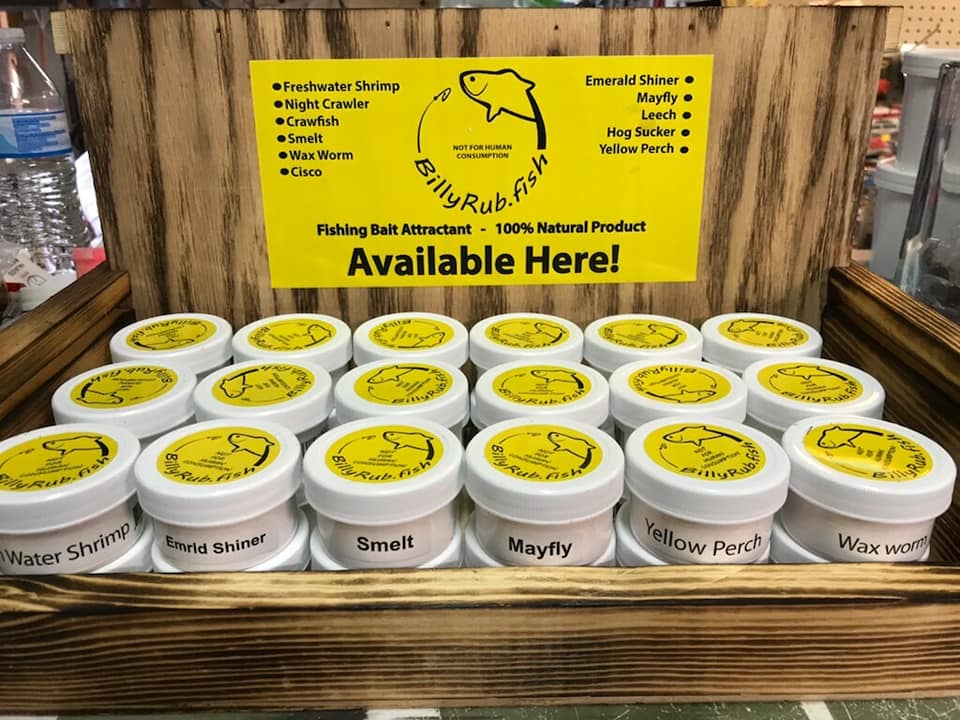 Don't Want to Order Online?
BillyRub is available in several fine retail stores throughout Minnesota, North Dakota, and Wisconsin. 
FIND US IN STORE
Shop by Category
THE BEST PROTEIN-INFUSED PLASTICS ON THE MARKET